Instazoom – Enlarge Instagram profile picture Full HD
Instazoom is a complimentary tool that enables you to enlarge and save profile pictures from any public account. Furthermore, the Instazoom tool on the StorySaverHD.io website also grants access to view and download Stories, Photos, Videos, Reels, and Stories Highlights on Instagram.
InstaZoom
In this digital era, social media has seamlessly integrated into our daily lives, with Instagram emerging as one of the most widely embraced platforms. However, Instagram's limitation of not providing direct access to view or download high-resolution profile pictures has been a recurring challenge. But fret not, as InstaZoom comes to the rescue! InstaZoom is an exceptional online tool that empowers you to effortlessly view and download Instagram profile pictures in stunning high resolution. Additionally, on the StorySaverHD.io website, you have the option to utilize the Instazoom tool. This tool allows you not only to zoom in and download your avatar but also to view and download Stories, Photos, Videos, Reels, and Stories Highlights. In this page, we will delve into the inner workings of InstaZoom and explore why it has garnered such immense popularity among users.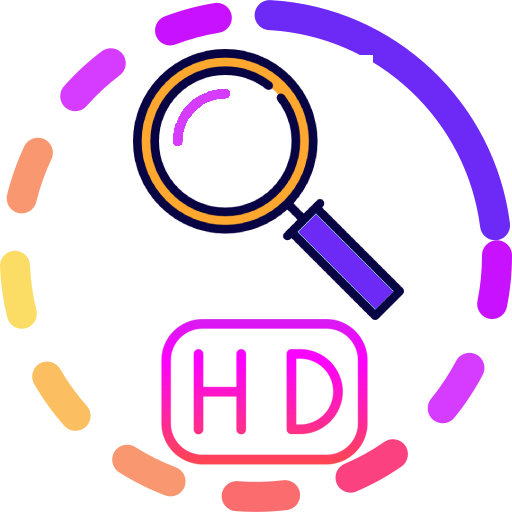 How to Use InstaZoom?
Using InstaZoom is a breeze. Just follow these simple steps:
Step 1: Open the StorySaverHD.io website: To get started, head over to the InstaZoom page.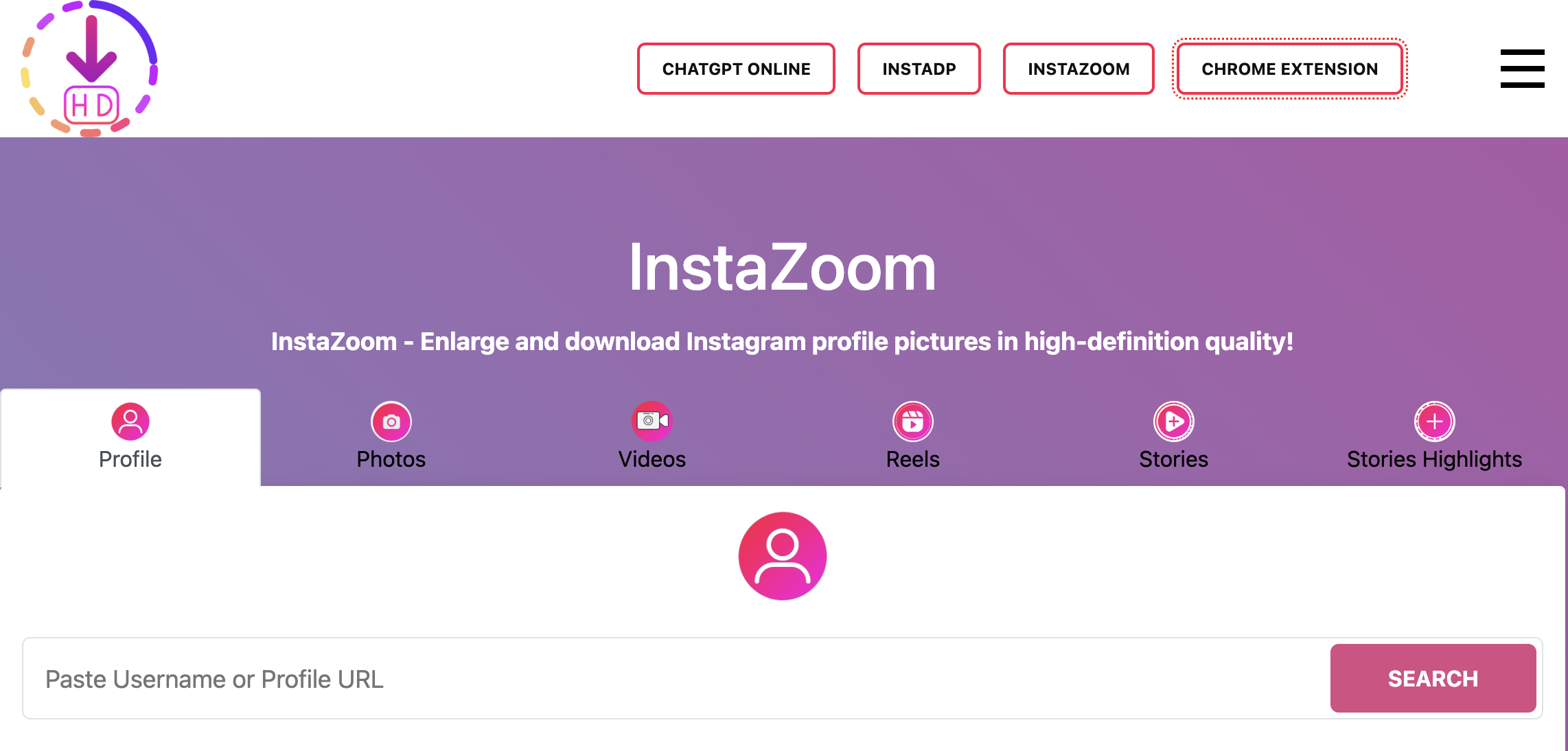 Step 2: Copy the username: From Instagram, find the user whose profile picture you want to view or download and copy their username.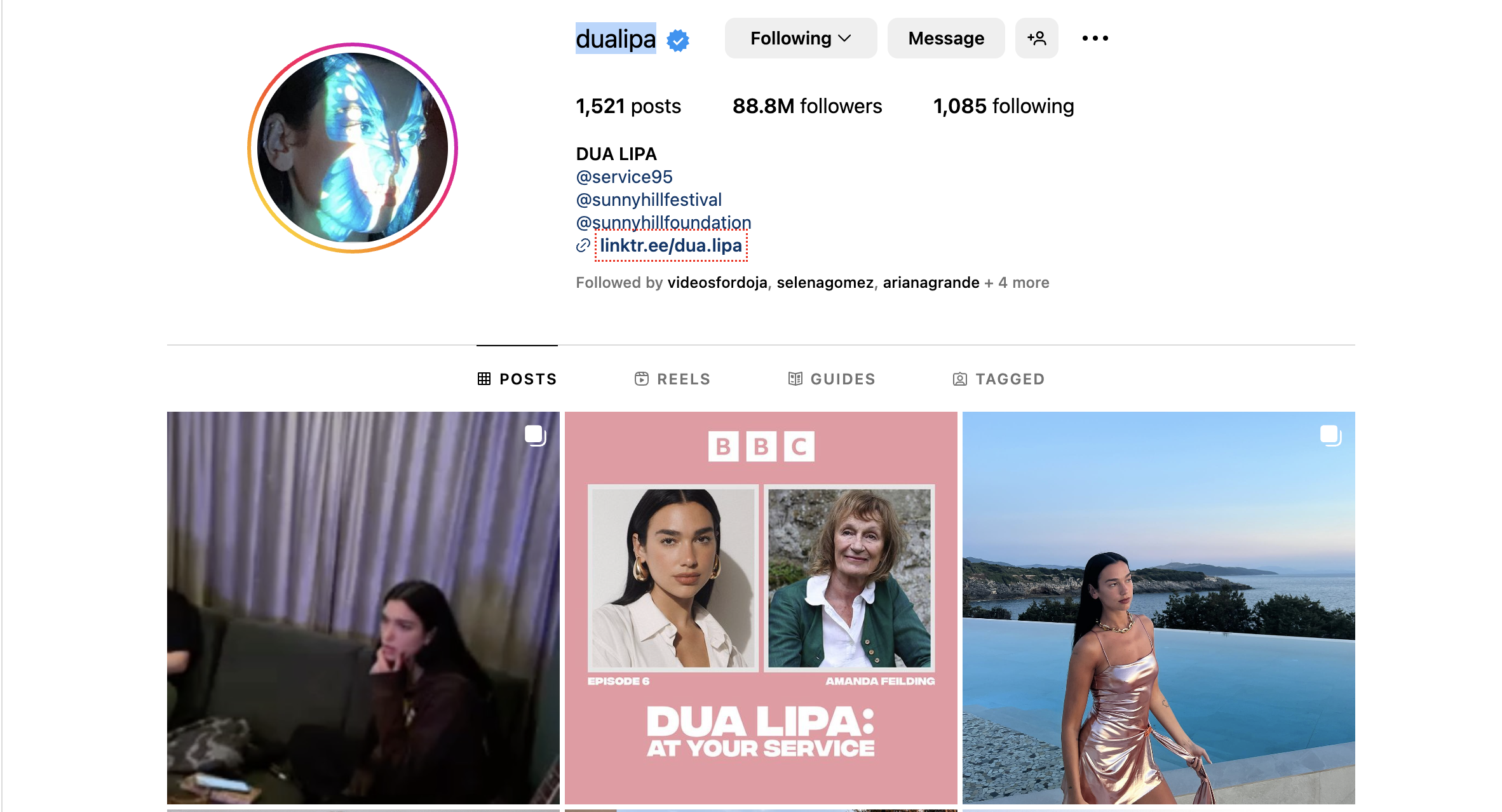 Step 3: Paste the username: Back on the InstaZoom page, paste the username in the appropriate field.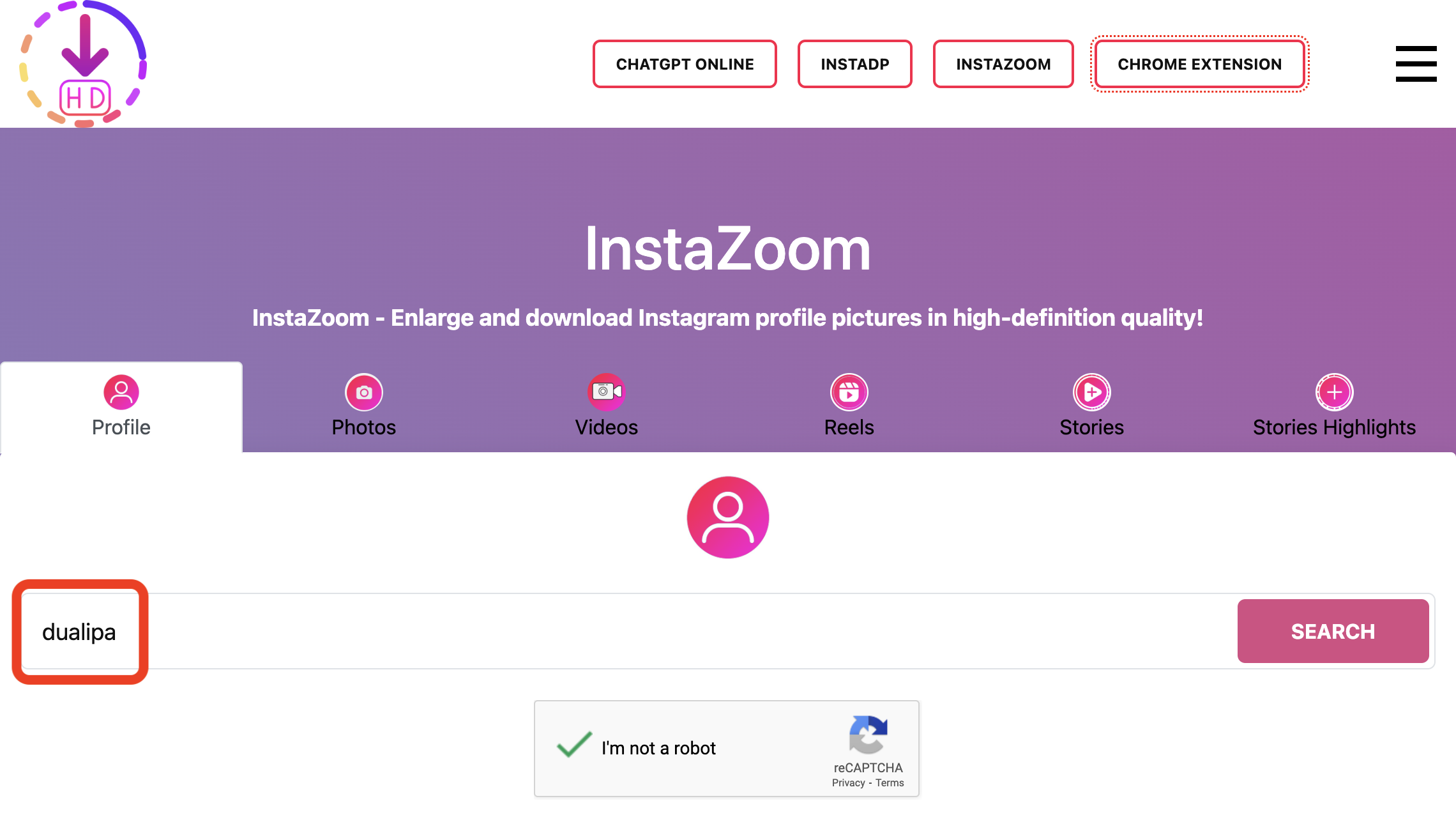 Step 4: Enjoy high-quality pictures: Once you've entered the username, InstaZoom will work its magic and display the user's profile picture in its original size and high resolution. Additionally, you'll have access to all the photos they have uploaded.
Features of InstaZoom
InstaZoom is a versatile tool with several valuable features:
Full-size Profile Pictures
InstaZoom allows you to view and download full-size profile pictures of any public or private account. This feature is particularly handy when you want to get a closer look at someone's profile picture.
Identify and Connect with Loved Ones
The ability to download high-resolution profile pictures makes it easier to identify and connect with loved ones. When you can see the profile pictures clearly, you can quickly determine if it's your known relative or friend.
Spot Unidentifiable Accounts
Have you ever received follow requests from strangers? InstaZoom enables you to spot such accounts and decide whether you know them or not. This added layer of security helps you filter out unidentifiable accounts and stay safe on the platform.
Free to Use
Perhaps one of the most attractive aspects of InstaZoom is that it's completely free to use. You can access its features without any cost, making it an appealing option for users who want to explore Instagram profiles more thoroughly.
Addressing Privacy Concerns
Some users might have concerns about privacy violations while using InstaZoom. However, it's important to note that Instagram profiles are publicly visible to all users. InstaZoom utilizes the Instagram API and AI pixel processing technology to produce a better quality image than the original, but it does not access any private information or violate any privacy settings.
Conclusion
InstaZoom has emerged as a reliable and user-friendly solution for viewing and downloading high-resolution Instagram profile pictures. Its easy-to-use interface, free accessibility, and helpful features make it a valuable tool for users to connect with loved ones and stay safe on the platform. Whether you want to zoom in on a friend's profile picture or identify unknown followers, InstaZoom has got you covered. And the Instazoom tool at StorySaverHD.io website will let you view and download Stories, Photos, Videos, Reels and Stories Highlights.
FAQs
Is InstaZoom safe to use?
Absolutely! InstaZoom operates within the confines of the publicly available information on Instagram profiles and does not compromise user privacy or security.
Can I use InstaZoom on any device?
Yes, InstaZoom is a web-based tool, and you can use it on any device with an internet connection and a web browser.
Are there any limitations to using InstaZoom?
InstaZoom works well with publicly available profiles. However, for private accounts, the tool might not be able to access all pictures.
Can I download pictures from any Instagram account?
You can download pictures from any public Instagram account. For private accounts, the availability of downloads may vary.
Does InstaZoom offer any additional features?
InstaZoom at StorySaverHD.io website, in addition to providing high-resolution profile pictures and downloads, can also view and download Stories, Profiles, Photos, Videos, Reels and Stories Highlights.